Did You Struggle?
Have you even wonder how great it was if the only thing that you need to focus when you step into the office every day is the core activities of your company. Concentrate on how to improve your product/service quality and how to market it. This is where you c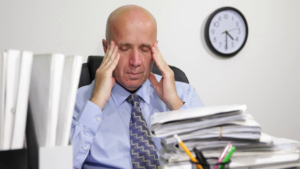 an increase revenue for your company as well as profit for yourself. And you do not require to feel headache with the preparation of accounting records and ensure it complies with Singapore Financial Reporting Standards. Accounting department could be a cost centre for your company that can not generate revenue, whereas production and marketing department are vital for your company success and this is where it can generate cash flows for your company.
Have you felt worried of having an account clerk to handle whole accounting department for you? Worried that your staff may not be professionally trained and could create a mess to your accounting records and documentation? And worried that your staff may not aware of statutory compliance such as annual income tax and ACRA annual return filing. Or worried that the accounting records prepared by your staff may not comply with Singapore Financial Reporting Standards. If the mess is serious and involves a frequent change of accounting staffs, you may probably have difficulty in resolving it or have to be fined by the relevant regulatory body for late filing.
What if you hire a full-time experience accountant that have the professional qualification such as ACCA, CPA, CA (Singapore), etc to handle your finance department, it can save you from the mess by having proper accounting records and documentation. However, it may cost you to have a proper accounting department with accountant, assistant accountant and account clerks. And how much it may cost your company to support your accountant for frequent updates with changes of financial reporting standards by attending the seminars organised by ISCA and other training organisation?

Need to focus on big picture
Need a professional to handle compliance related matters
Do not have enough competent staffs
Benefits of outsourcing accounting service
The best solution is to outsource your accounting department to a professional service provider that have team of expertise to handle accounting entries, compilation of unaudited Financial Statements, handle tax compliance and file annual return with ACRA.
We have a team of professionally qualified accountants and tax agents with professional qualificatio...
Exemption for audit
The audit exemption is applicable for financial years beginning on or after the change in the law (1 Jul 2015). A company qualifies as a small company if: (a) it is a private company in the financial year in question; and (b) it meets at least 2 of 3 following criteria for immediate past two consecutive financial years: (i) total annual revenue ≤ $10m; (ii) total assets ≤ $10m; (iii) no. of employees ≤ 50. For a company which is part of a group: (a) the company must qualify as a small company; and (b) entire group must be a "small group" to qualify to the audit exemption. For a group to be a small group, it must meet at least 2 of the 3 quantitative criteria on a consolidated basis for the immediate past two consecutive financial years.
Why Choose Us
Let us do all things for you
We have fully qualified accountants with recognised professional qualification including ACCA, CPA A...
We provide fixed fees for all of our services. This enables you to budget for our services. As such,
As long as required information is provided to us on time, we will complete our work within the time...
We want to give you the best possible accountancy service. As such, we always go extra mile for you....
What Services We Provide?
Compilation of unaudited Financial Statements
How much it costs?
We are Associated with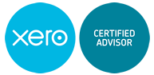 Testimonials
What our client says
Freesia Joanna, Citigolf LLP
Great professional service received from them. Very patient in answering all my queries. Punctual in delivering their work and always reply me promptly. Highly recommended to all.
Victor Hui, Thai Affair Pte Ltd
Meticulous and professional, yet reasonably priced. The team at Singapore Accounting Service is superb and reliable. I would recommend them to anyone.
Adrey Low, Liberty Networks Pte Ltd
I'm a small firm looking for an Accountant that's cost effective and efficient and  ZE Global is exactly what I needed. They are super fast, no fuss and get everything on time. Zen in particular was very helpful and patient with me.. He guided me through all the processes meticulously, and helped me
Lin Wong, Hallmark Growth Pte Ltd
We are happy with the work, it meet our expectation. The staffs manage to answer all our queries well and professionally. The communication between staffs and us are good. They always reply promptly. The work produced are in good quality. They always deliver promptly or earlier. Thanks again. ...
Janny Cao, Quest Corporation Pte Ltd
We are happy with the result, communication was prompt, the document served the purpose, will come back again.
Stanley, Mou Mou Pte Ltd
The staffs are helpful and knowledgeable. I trust them with all my financial needs. They have given us great customer service and advice on our business. Our taxes and compilation of financial statements are always done in a timely matter, and we are always blessed. Love this company and the staffs....